Khlebopolis
Countries

1

Cities

2

Retail stores

3

Opening year

2020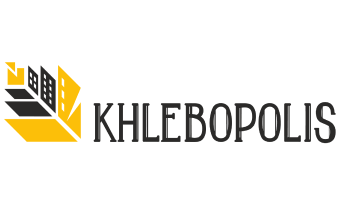 About company
"Khlebopolis" is a chain of mini-bakeries of homemade baked goods and bread.
The brand's mission is real fresh bread and homemade cakes at an affordable price for every family.
The number one product in the consumer basket is bread. And on average, people buy baked goods once every 2 to 3 days. The main purchase requirement is freshness, quality and availability.
In "Khlebopolis" we bake up to 20 types of bread, up to 70 types of muffins and prepare delicious pies according to original recipes. And for those with a sweet tooth, Khlebopolis offers 25 types of confectionery.
What's important? All Khlebopolis products are not quick-frozen products that are so often used by cafes that call themselves bakeries. Khlebopolis bakeries make their products locally and, most importantly, by hand. For their products, Khlebopolis bakers use only natural ingredients and strictly adhere to the cooking technology. This is how the bakery implements the basic principles in its work - freshness and quality.
Mini-bakeries "Khlebopolis" are located on the most popular routes of the townspeople, start their working day early at dawn and work late so that as many people as possible can buy fresh baked goods at an affordable price.
In "Khlebopolis" they know how to become a good neighbor, a good acquaintance, whom you always want to visit again.
Today bakeries in Tomsk and Novosibirsk operate under the Khlebopolis brand. But this is only the first step. In "Khlebopolis" they believe that the warmth of Siberian traditions and the European level of service will please people all over the world.
Because "Khlebopolis" cares about everyone.