LEGION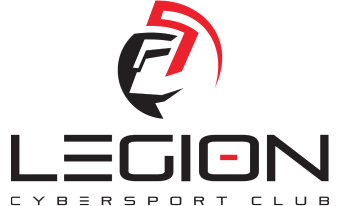 About company
LEGION is a network of new generation Cyber clubs.
The brand's mission is to make esports accessible to a wide range of customers. Form a single gaming community and take its participants to cybersport tournaments and international events.
The LEGION clubs understand that not everyone can afford a good gaming computer. The popularity of cryptocurrency mining has led to a shortage of video cards and an increase in their prices. Thus, the minimum cost of a gaming computer with an optimal assembly approaches $ 2000.
Therefore, LEGION has created a network of clubs taking into account the latest trends in the gaming industry. Modern equipment allows you to immerse yourself in the world of virtual battles and become the best.
The network is designed for gamers of all skill levels who prefer to play on high-end devices.
"LEGION" is attractive and suitable for all fans of virtual reality: schoolchildren, students, and adult experienced players. People come to our clubs not just to play, but to get distracted from everyday problems, chat and relax with friends.
Young guys, like 20 years ago, have nowhere to spend their free time. Club "LEGION" gives them the opportunity to communicate, form a community. The courtyard crowd moved from the entrances and food courts of shopping centers to cybersport clubs. The club is safe, warm, and here players find like-minded people. In addition, the esports industry is developing a range of new professions, from game developers and tournament organizers to sysadmins.
Clubs today have become training grounds for teams. Now, these are full-fledged gyms. Here, future champions can hone their skills on high-end equipment at an affordable price.
"LEGION" will organize tournaments between clubs, and specially invited stars - famous cyber sportsmen - will heat up the participants' excitement.
The LEGION network makes esports available today so you can become a champion tomorrow.