INDI
Countries

1

Cities

21

Retail stores

31

Opening year

2019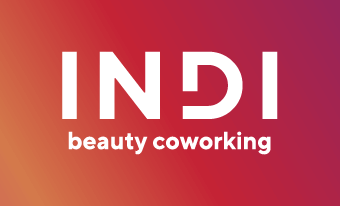 About company
INDI is a network of beauty coworking spaces.
The brand's mission is to create a convenient and technological space for the independent work of beauty industry masters, psychologists and coaches.
INDI offers fully equipped workplaces for rent, where everything necessary is provided for the foremen and specialists efficient work.
At INDI, craftsmen do not depend on the employer, they do not share their earnings: what they earn is what they get. They create their work schedule and customer flow.
What kind of jobs does INDI offer?
Hairdresser's workplace: a chair for a client, a hair washer, a laboratory, a dry oven, a sterilizer.
Visage area: make-up mirror, visage chair, dry oven, sterilizer.
Manicure area: table, table lamp, adjustable chair, LED lamp, manicure vacuum cleaner, dry oven, sterilizer.
Pedicure area: pedicure chair, adjustable chair, LED lamp, manicure vacuum cleaner, dry oven, sterilizer, foot bath.
And also for the work of masters, fully equipped ones are offered: an office with a couch, an individual SPA room, a VIP SPA, a lecture hall and a free appointment room.
Need a break? The "INDI" has a relaxation area where you can enjoy a cup of coffee and use free Wi-Fi.
If for some reason the client does not show up, you can always inform the "INDI" administrator 24 hours in advance regarding it, and the appointment will be rescheduled.
In case the master has forgotten a sheet or consumables for the procedure, all consumables, including sheets, can be purchased at the reception of the beauty space.
The INDI beauty community provides individual lockers with a key for storing masters' things.
If the master needs to process his tools, he will always have a dry oven, a sterilizer, an ultraviolet lamp and a disinfectant solution at his disposal.
INDI is interested in the craftsmen growing with us, therefore they promote the services of young craftsmen on social networks and recommend them to clients.
INDI creates a comfortable and technologically advanced space for the masters of their craft to earn money.