Chio Chio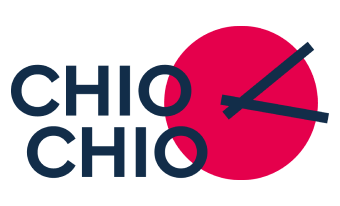 About company
Chio Chio, a Japanese economy class express hairdressing chain, offers its services at fixed prices.
The brand's mission is to save people money and time so that they get more out of life.
In "Chio Chio" they understand that to look beautiful and get there fast is one of the basic needs of a modern person. Therefore, in "Chio Chio" they fixed not only the prices but also the time of the service.
Haircut in 15 minutes? Easily! The unique Japanese technology allows you to cut your haircut time from 40 to 15 minutes. An airhead wash, a terminal instead of an administrator and a special organization of the foreman's workplace are the secret of high-quality and fast service.
In "Chio Chio" they know that the high rhythm of life often changes a person's plans for the day. That is why you can come to express hairdressing salons without an appointment and always get the desired result without long waiting.
The technology of automated hair cleaning and disinfection of instruments helps maintain cleanliness and order throughout the entire working process. And the disposable combs used by the master during the service clients can keep as a gift.
The network of express hairdressing salons provides all the amenities for the smallest customers - a TV with cartoons and a comfortable child seat.
Since 2017, thousands of people all over Russia and the CIS countries have trusted the Chio Chio craftsmen.
Thanks to the recognition of customers, "Chio Chio" is popular all over the country. Now the network has more than 600 economy class express hairdressing salons.
Today, 732 partners have already confirmed the expertise of "Chio Chio" as the leader of the salon business within the entire CIS.
"Chio Chio" - Cleanliness. Speed. Honesty.